| | | |
| --- | --- | --- |
| | | |
:: Home :: About the Authors :: About Mahjong ::
:: Art Shows/Book Events :: Awards/Reviews :: Ordering/Contact ::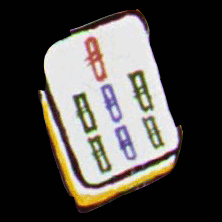 Booklist Starred Review (February 15, 2005)
"... the Lo sisters' effort, like the best of Maira Kalman's work, speaks directly to kids, who will want to procure a mahjong set posthaste. For their part, teachers will love the historical endnote, the subject matter that suggests itself for classroom activities, and the intergenerational themes ..."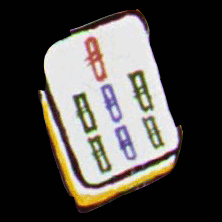 Inside Oregon (March 14, 2005)
"... a delightful tale tailored for youngsters age 3 to 8 ..." "The book came from memories of my extended Chinese family's never-ending mahjong sessions," Lo says.
"Early readers and their grown-ups can share this story whether or not they play mahjong. ... packed with fascinating information about the game, including its history, the meaning of the word mahjong, and rudimentary instructions for playing ... the Lo sisters' first book. Let's hope there are many more to come."
"... this story is full of sensory details that make this close-knit Chinese family come alive."
"You can practically hear those mahjong tiles clicking on the table as you turn the bright red and glossy black pages. ... a lovely tribute to one arena where different generations come together."
"What a lovely way to pass on a family tradition and beloved game."
Mahjong Al Day Long was chosen for the 2005 Channukah Wish List for the
National Jewish Coaltion for Literacy
Copyright Ginnie and Beth Lo. Website designed by Sawitree Wisetchat and Maika Nicholson.